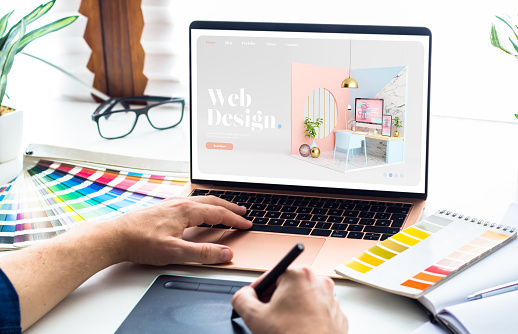 A company's design influences how a potential customer perceives them. Different elements, such as color and style, combine to form a first impression. This means that poor design or a lack thereof can cause potential customers to close the browser and seek out other businesses. As a result, your company's web design can have an impact on several aspects of your digital marketing strategy, particularly content marketing. Click to find out more here.
What is content marketing?
Content marketing is the practice of publishing content that generates interest in a company's product or brand without directly advertising it. One of the most important sub-strategies of search engine optimization is content marketing (SEO). SEO is a low-cost marketing strategy that allows you to appear higher in search results.
How web design impacts content marketing?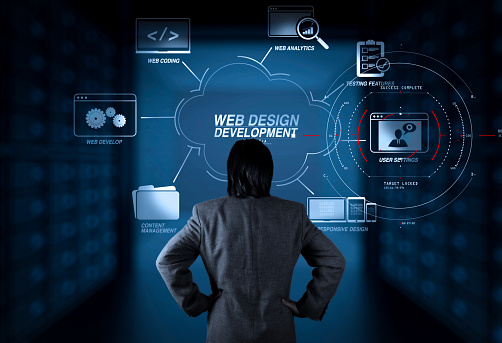 Accessibility
Accessibility is a critical consideration when designing a content-heavy website. If you publish educational content on your website, it should be simple to find and read.
Users should be able to find the information they are looking for without having to navigate through pages of irrelevant content. If a visitor has to sift through page after page to find the information they're looking for, they're likely to give up and go to another site. Creating a simple navigation setup with drop-down menu options is a great way to help visitors find and access what they are looking for quickly.
Appearance
Visitors will form opinions about the quality and credibility of your content based on how professional your site appears.
Even if your content is easily accessible, the design may turn visitors away. Users may be hesitant to consider you a valuable resource if your site appears outdated or visually unappealing. You must have a clean design that demonstrates your professionalism and gives visitors confidence in your advice.
Readability
In addition to the overall appearance of your site, your text should be visually appealing and easy to read. Too many fonts can be distracting and unprofessional, so stick to one font for titles and another for body copy.
Using the right fonts and colours is critical for assisting your visitors in reading and comprehending your content. You could publish the most useful content on a specific topic, but if your font colour is too similar to your background, your visitors may not bother reading it. Your body copy should also be clean and large enough to be read without difficulty.
These minor details may appear insignificant, but they can have a significant impact on the effectiveness of your content marketing strategy.
Many people are visual learners, and they require graphics and photographs to fully comprehend new concepts and information. This means that you must include visuals with all of your content. Quick cooking videos with directions and ingredients for a simple recipe, for example, are a popular type of online content today. Many web design and development elements contribute to content marketing, but the bottom line is that your site should be designed with your visitors and readers in mind.